Don't get me wrong, I love being older -for the most part. The silliness of being twenty-something is much more fun to watch than experience first hand. But it isn't all knowing laughter and VH1 retrospectives on my childhood, there are a couple things that make me feel every millisecond of thirty-seven.
1.Not being able to stand for long periods of time.
My dad took me to see one of my favorite bands, The Replacements, in Philadelphia in 1991. My dad tried, but couldn't stand the whole time. I should have looked to this as something to look forward to, but I didn't see it coming until I saw Ted Leo recently. I spent a good bit of the second part of the show trying to shake the feeling back into my legs, and I'm five years younger than my dad was at The Replacements show.
2. Not being able to wear boxer shorts.(WARNING, T.M.I. ALERT!)
Underwear in the latter part of my life had gotten a bit complicated. I used to love boxer shorts, and it was a surprisingly popular gift choice for my platonic female friends to give me. Then I started getting intense pains in my malely bits, my
taint
in particular. It turns out that my boys needed support, which is now provided by boxer briefs; they're comfortable, but I miss swinging freely. Before, as long as my underwear was covering my naughty bits up front and my dirty bits in back, I'd have no reason to throw them away. Sometimes just a couple slender threads were the only thing keeping my boxers from becoming a full-on skirt, but now I have to throw away a pair when they wear out of their original level of abutment.
3. Grey nose hairs.
As it is already, I have the most insidious nose hairs of anyone in my age group. As much as I root around with my battery powered nose hair trimmer, it's just a couple days before I see hairs bending out of my nostrils, longer than ever and taunting my efforts. Making them grey just makes it seems like I groom them with a high lighter rather than blades designed to cut them into submission.
4. Feeling like a dirty old man.
Even though she's 20, I still feel like a perv for digging
Ellen Page
.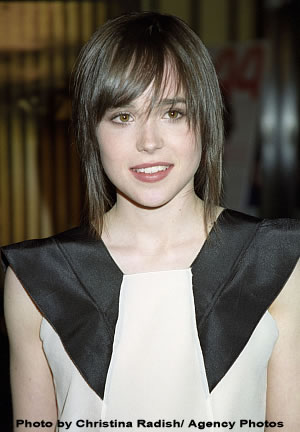 What's a cracker to do?